HURRICANE LAURA SUPPLY DRIVE
Hurricane Laura brought catastrophic wind damage as well as a storm surge and flash flooding to SW Louisiana and thousands were impacted. They will need our help and prayers to recover.
SHUR, Bethel's Heavenly Hands, the Jewish Federation of Houston, Evelyn Rubenstein Jewish Community Center, and Texas Congregational Disaster Readiness (TXCDR.org) are holding a supply drive for SW Louisiana.
We ask every Congregation in our area to participate, so we can meet the most urgent needs created by Hurricane Laura.
Below are the needed supplies and collection sites:
Tarping Supplies
Roof tarps – reinforced, UV resistant, water resistant, minimum 20'x15' (Not all tarps are waterproof)
Lumber: 1x2x8's OR 2x2x8's or longer
Nails: Button Cap/roofing nails
Nails: 2-1/2" nails
Screws: 2-1/2" deck screws
Generators and unused (and empty) gas cans.
Household Supplies
Non-perishable (basic) foods
Water or beverages that do not require refrigeration
Protein bars
Personal hygiene: shampoo, soap, toothbrushes, toothpaste, deodorant, combs, brushes, depends – either individually or in prepared kits.
Baby Food/formula
Diapers
Wipes
Household cleaning supplies / Wipes
Hand sanitizer
Small first aid kits
Clothes –
ONLY AT BETHEL'S HEAVENLY HANDS!
 Seasonally appropriate and gently worn and wearable!
PLEASE!
NO Clothing (except at Bethel's Heavenly Hands)
NO Perishable foods
NO Foods requiring refrigeration
NO Prepared foods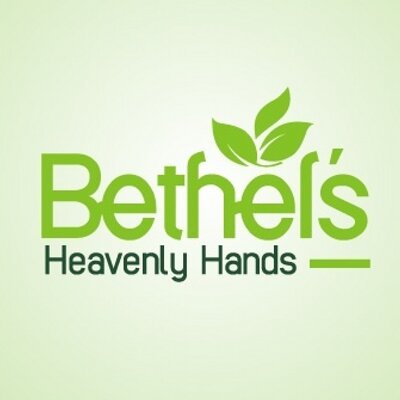 2660 Sandpiper Dr,
Houston, TX 77035
Saturday (8/29) through
Wednesday (9/2)
1-4 pm each day
Jewish Federation
of Greater Houston
Evelyn Rubenstein
Jewish Community Center
5601 S. Braeswood,
Houston, TX 77096
Sunday (8/30)
1-4 pm
Please contact Gary Flaharty at gary.flaharty@TeamSHUR.org
if you have any questions.
Please continue to pray for SE Texas and SW Louisiana.
THANK YOU!
Starting Sunday, July 5th!
8:30am - 4:30pm

Evelyn Rubenstein
JCC Merfish Teen Center
9000 S. Rice Ave
Houston, TX 77096
FAR FROM FINISHED.
With the decline in media coverage of Hurricane Harvey's aftermath, it's easy to drive around the Brays Bayou area and think that things are back to normal. For hundreds of families in the area, this couldn't be further from the truth. Some families are still displaced or living in gutted homes, forcing them to live with friends or family members, live in trailers, or pay rent while continuing to make payments on their damaged home. The number of volunteers engaging in the long-term relief effort has dwindled as well.
WE ARE NEW.
SHUR was formed in April 2018 to help our neighbors rebuild Harvey damaged homes. While SHUR is new, the churches and synagogues that belong to SHUR have helped those in need in our community for years. May we take this opportunity to introduce SHUR?
WE ARE HERE.
Like you, we live in the Brays Bayou Watershed, we worship here, and we love our neighbors. This is our home and we love it! 
WE CAN HELP YOU.
SHUR raises funds and mobilizes volunteers to help with home repairs for homeowners struggling to recovery from Harvey. Can we help you and your family? 
If you were living in the Braes Bayou Watershed in the home that you owned when it was damaged by Harvey, and can't afford to make repairs to your home you may be eligible. Our Need Help page details eligibility requirements and explains how our program works.
YOU CAN HELP OTHERS.
Volunteers, skilled and unskilled, are vital to the services we provide. SHUR volunteers repair homes, coordinate other volunteers, provide project leadership, and reach out to our community. If you are handy around the house, or not so handy, or just willing to learn we have a job for you! All we ask is that you share the desire we have to help our neighbors in their time of need and have some time to share.
You Can Help! will provide additional insights into what it is like to volunteer with SHUR.  Check it out and sign up for a service opportunity today!